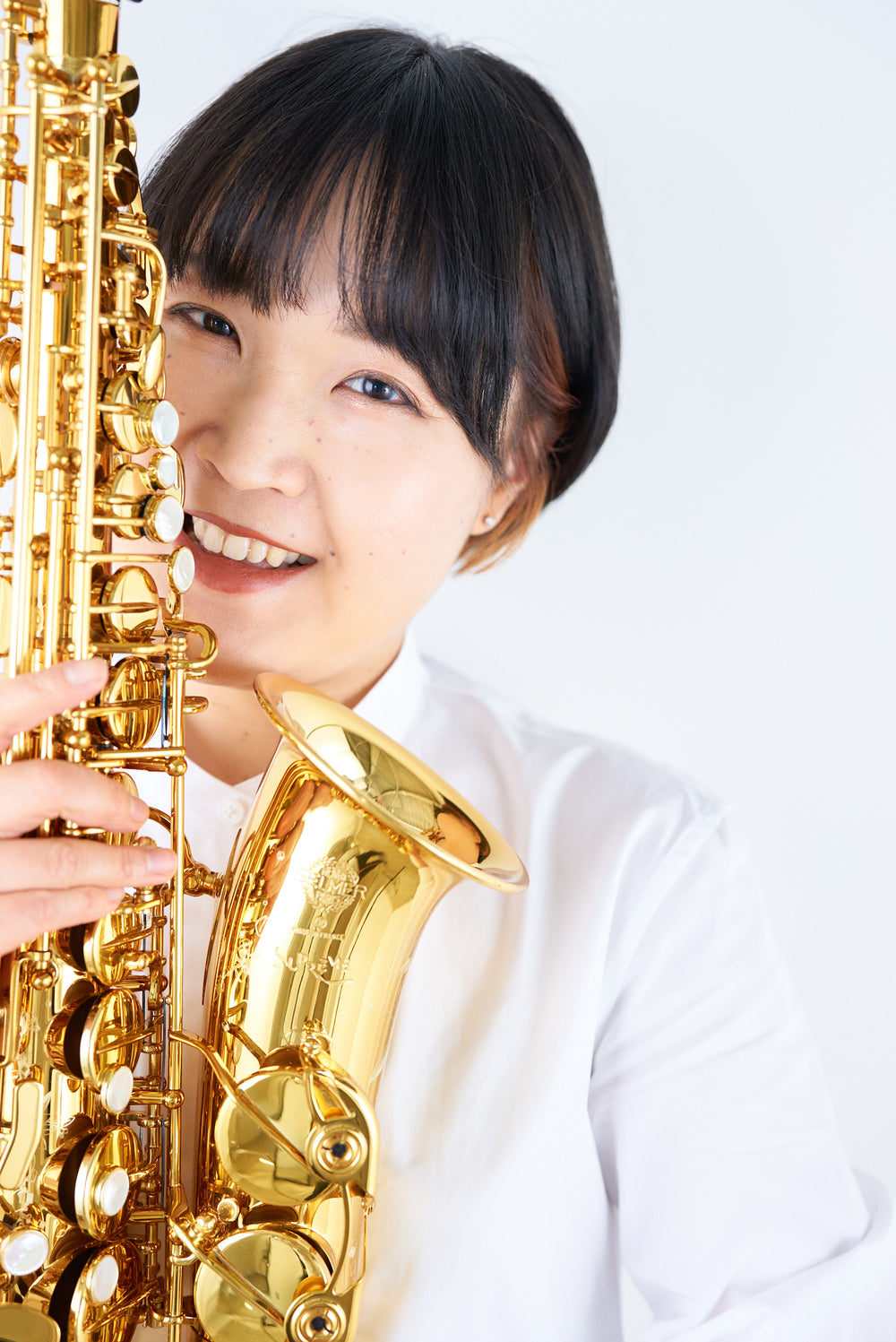 Haruka Inoue est une saxophoniste japonaise passionnée par l'élargissement du répertoire du saxophone, du baroque ancien à la musique contemporaine.
Haruka Inoue is a Japanese saxophonist passionate about expanding the saxophone repertoire, from early baroque to contemporary music.
Born in Ehime (Japan), Haruka Inoue studied at the ESA Conservatoire with Masahiro Maeda, and was awarded the diploma in 2007. She then decided to continue her studies in France, the spiritual home of the saxophone, with Jean-Denis Michat at the Conservatoire de Lyon with whom she consolidated her technique while also developing a musical and stylistic maturity. In 2010, she was accepted into the Paris Conservatoire (CNSMDP) and the saxophone class of Claude Delangle. In 2014 she completed her master degree (mention Très Bien) and was then accepted into the 3rd superior cycle, the "Diplôme d'artiste interprète", specializing in contemporary music.
Her activity as a soloist, chamber musician and orchestral musician let her perform in Japan, as well as in Europe.
Since 2012, she performed recitals every year in Japan or Europe. She was invited to perform with the Brussels Philharmonic Orchestra, the Kansai Philharmonic Orchestra, the City of Kyoto Symphony Orchestra. She is a member of Impetus Saxophone Ensemble and Duo März (saxophone and percussion).
She has received support from the Meyer Foundation (France), Yamaha Foundation (Japan) and the ADAMI (France). She was a prize winner at the 2014 Music of the Last Century competition in Boulogne-Billancourt and the 6th Akiyoshidai Music Competition.
Haruka Inoue currently teaches at the ESA Conservatory (Japan). She has released her solo album SONATE in 2019.
Photo credit: Yoshihiro Kaneda
Audio excerpt: Fuzzy Bird Sonata by Takashi Yoshimatsu - Haruka Inoue (saxophone), Shun Irikawa (piano)