Clarinette Sib/La
Bb/A Muse
Réf. 1104112411
Ease of response, tone rich in harmonics and well calibrated intonation with precise intervals… Get inspired by Muse clarinets!
Designed to become a natural extension of your breath, the Muse clarinets are for musicians looking for instruments with a precise and direct sound. Characterised by ease of play, they offer an immediate vibration, as well as a woody, luminous and resonant tone. Their ergonomic comfort and the design of the keywork allow a very quick adaptation to the instrument.

The Muse clarinet's tuning has also been optimised, well calibrated with precise intervals. It benefits from a great consistency in all registers and in the passage between registers.

The EVOLUTION★ system is integrated into the Muse clarinet. This innovation, based on an internal lining process with a new generation resin, brings better stability and longevity to the instrument, while preserving the acoustic qualities of a traditional wooden clarinet.

Read more
Sale price
5950€
Regular price
Unit price
per
Made in France

Certified by a professional musician

Adjustments guaranteed in your dealer shop
View full details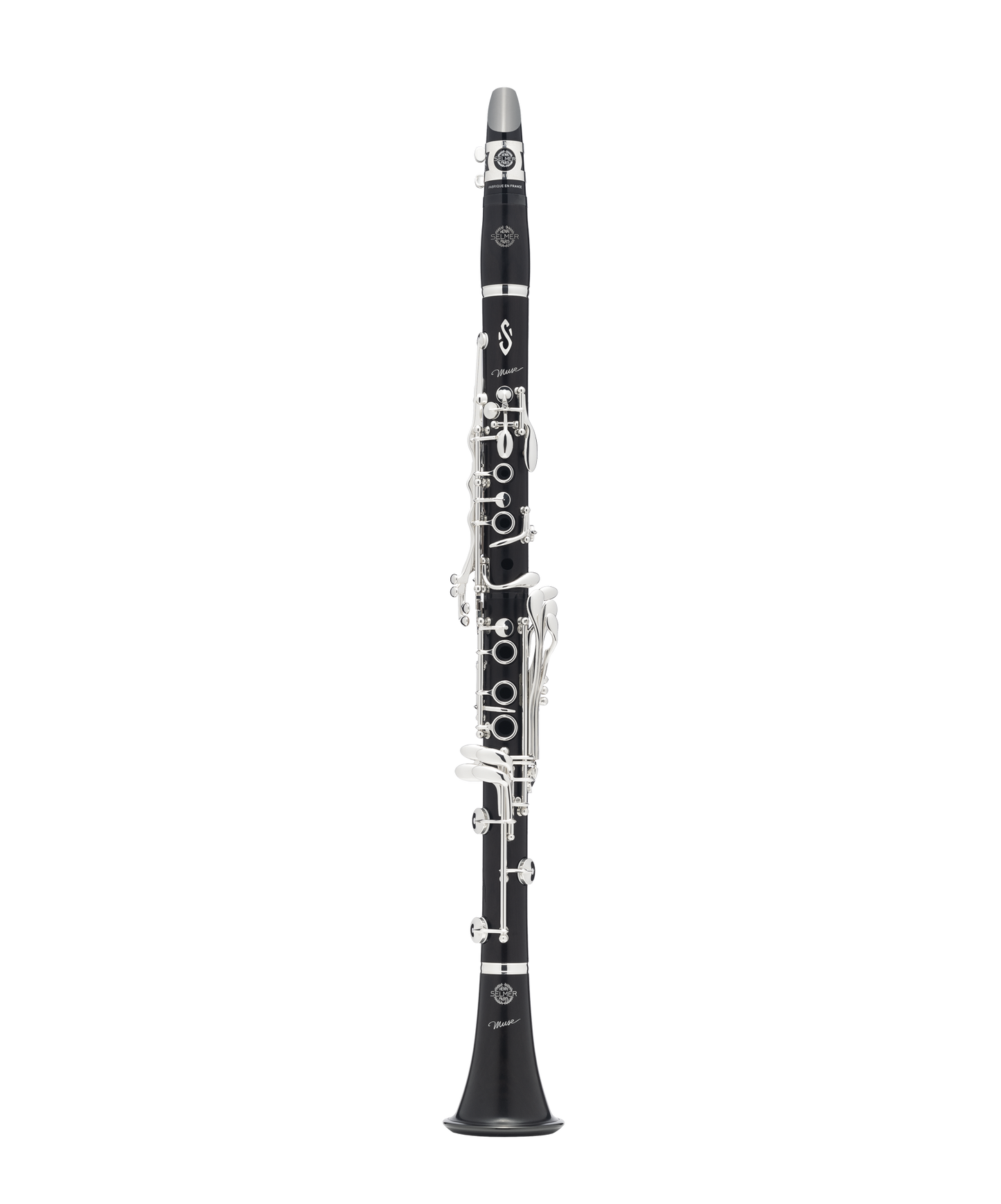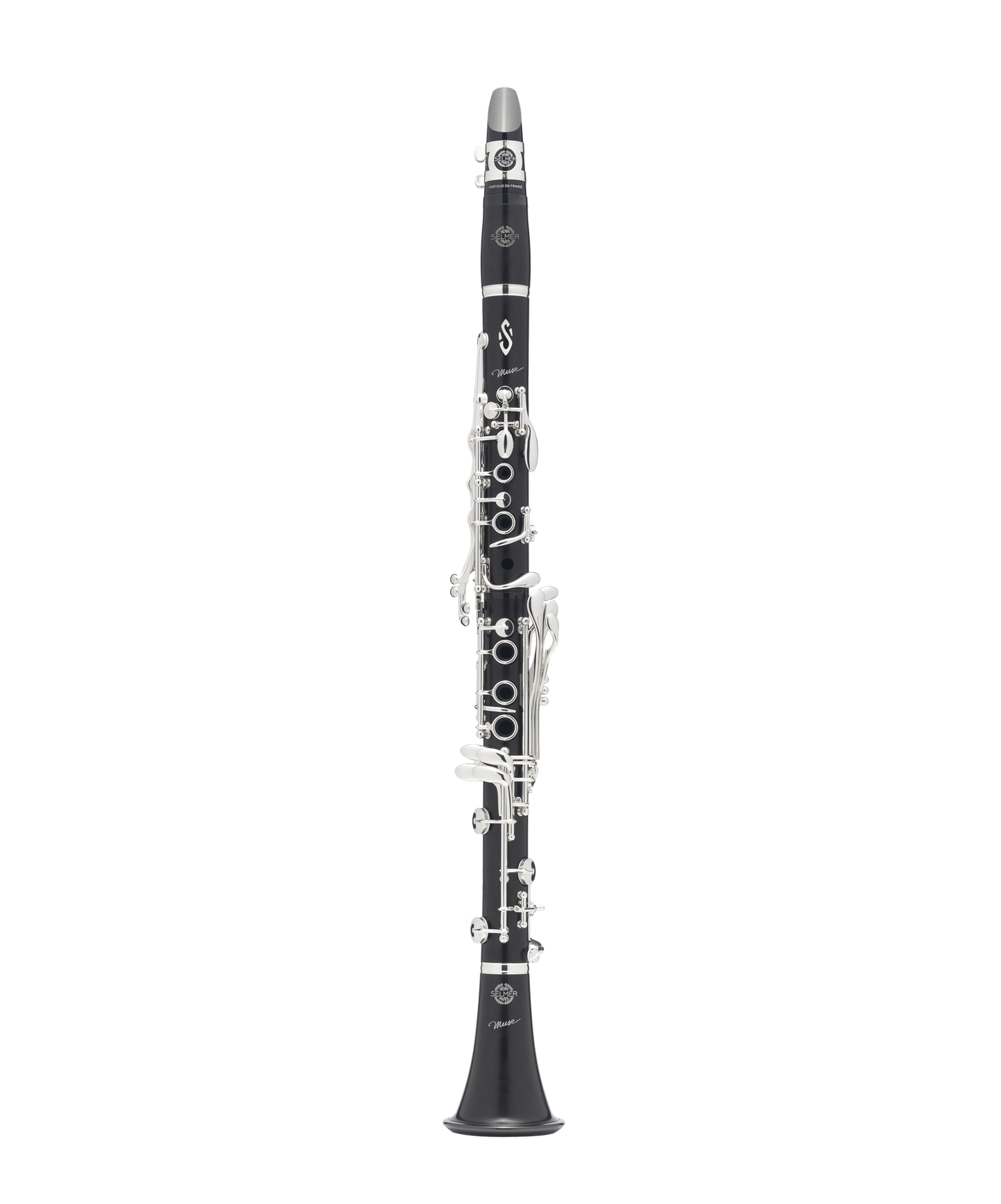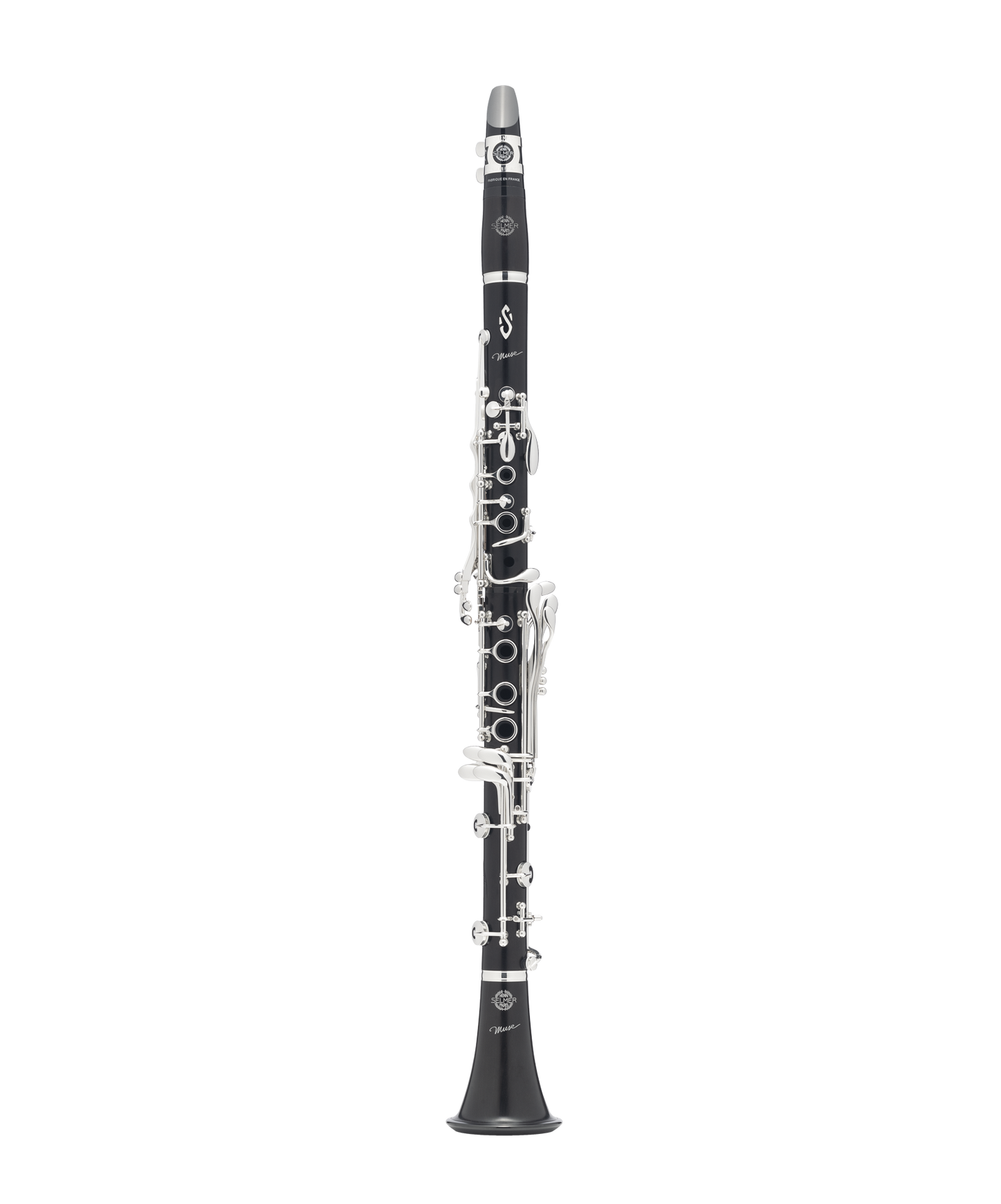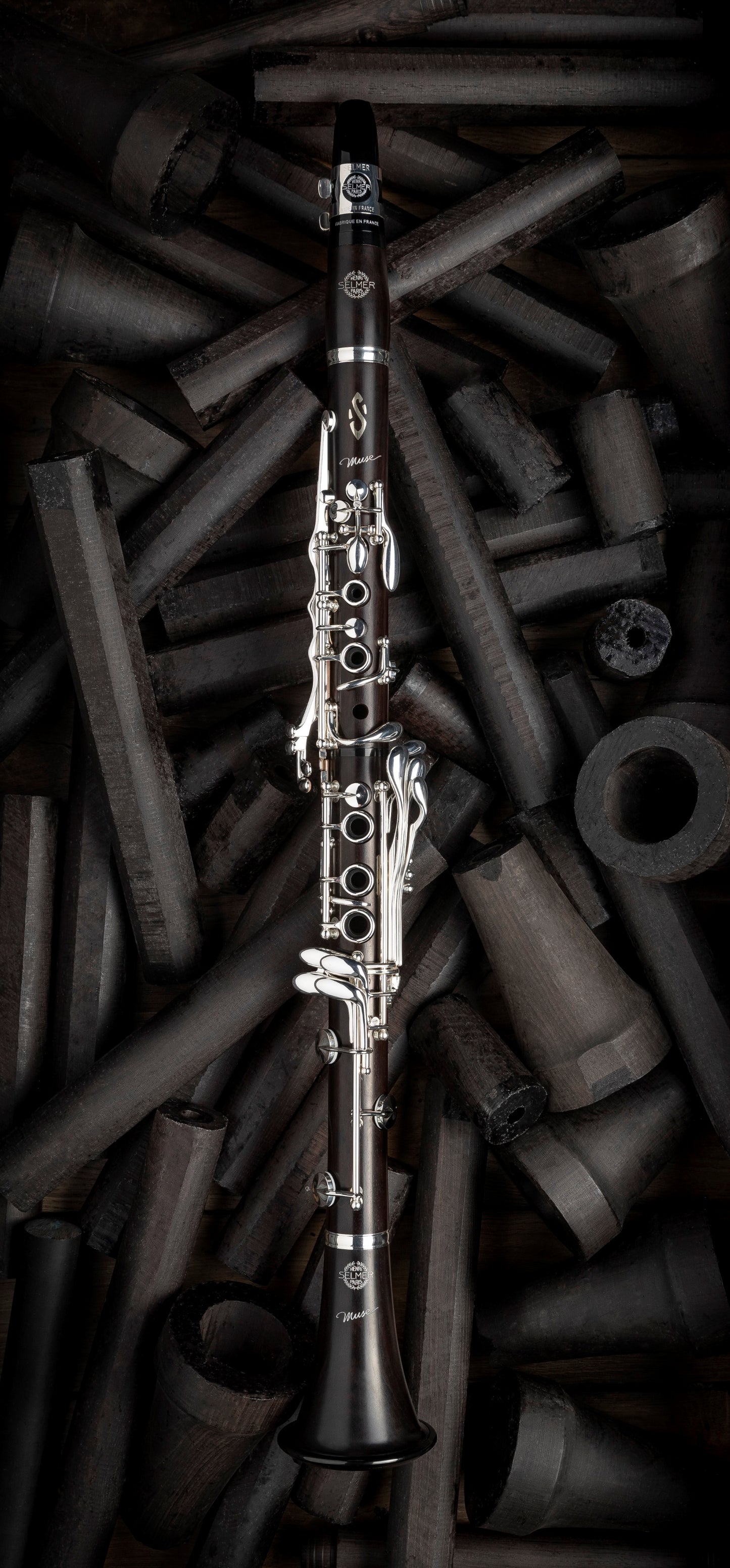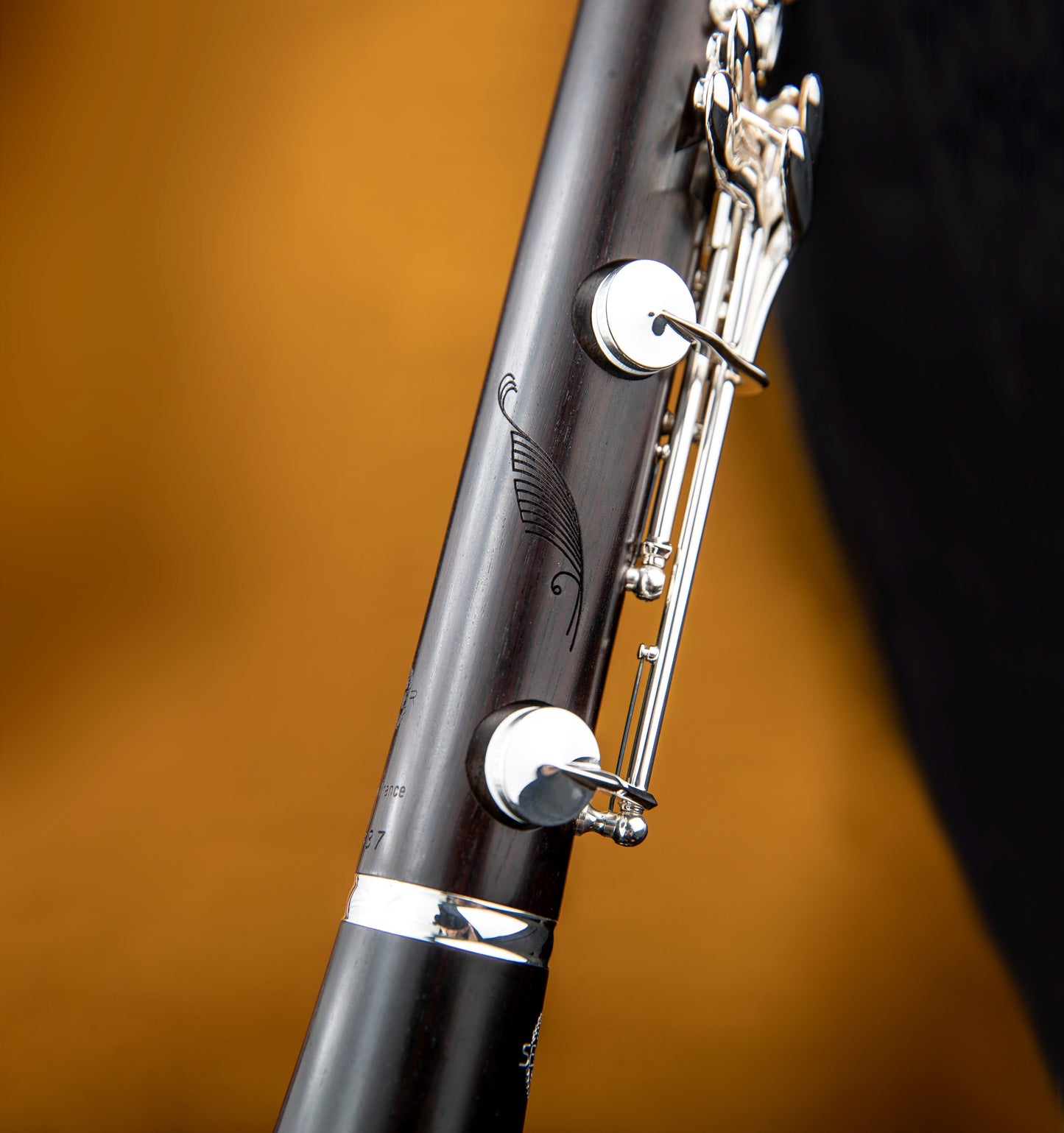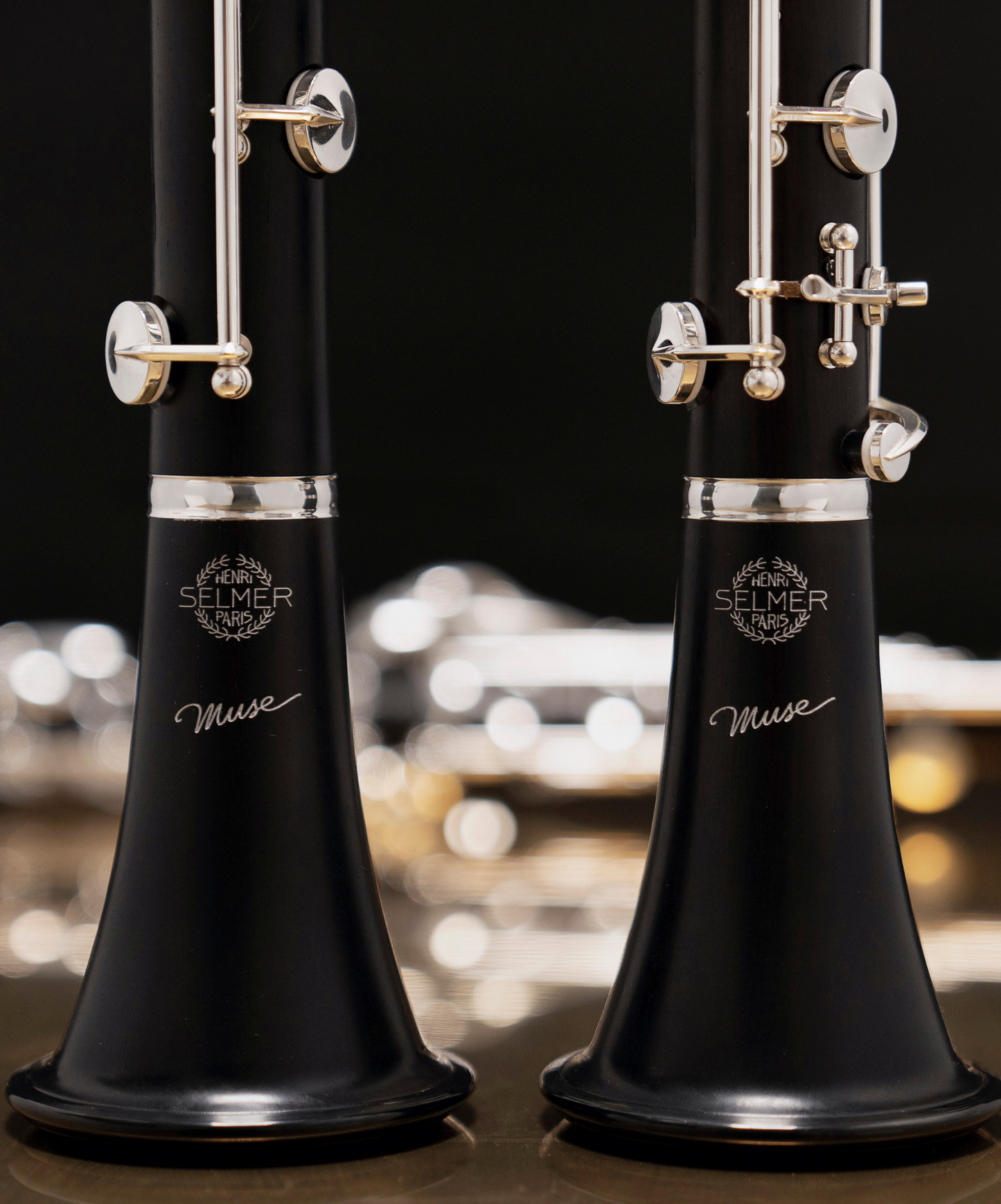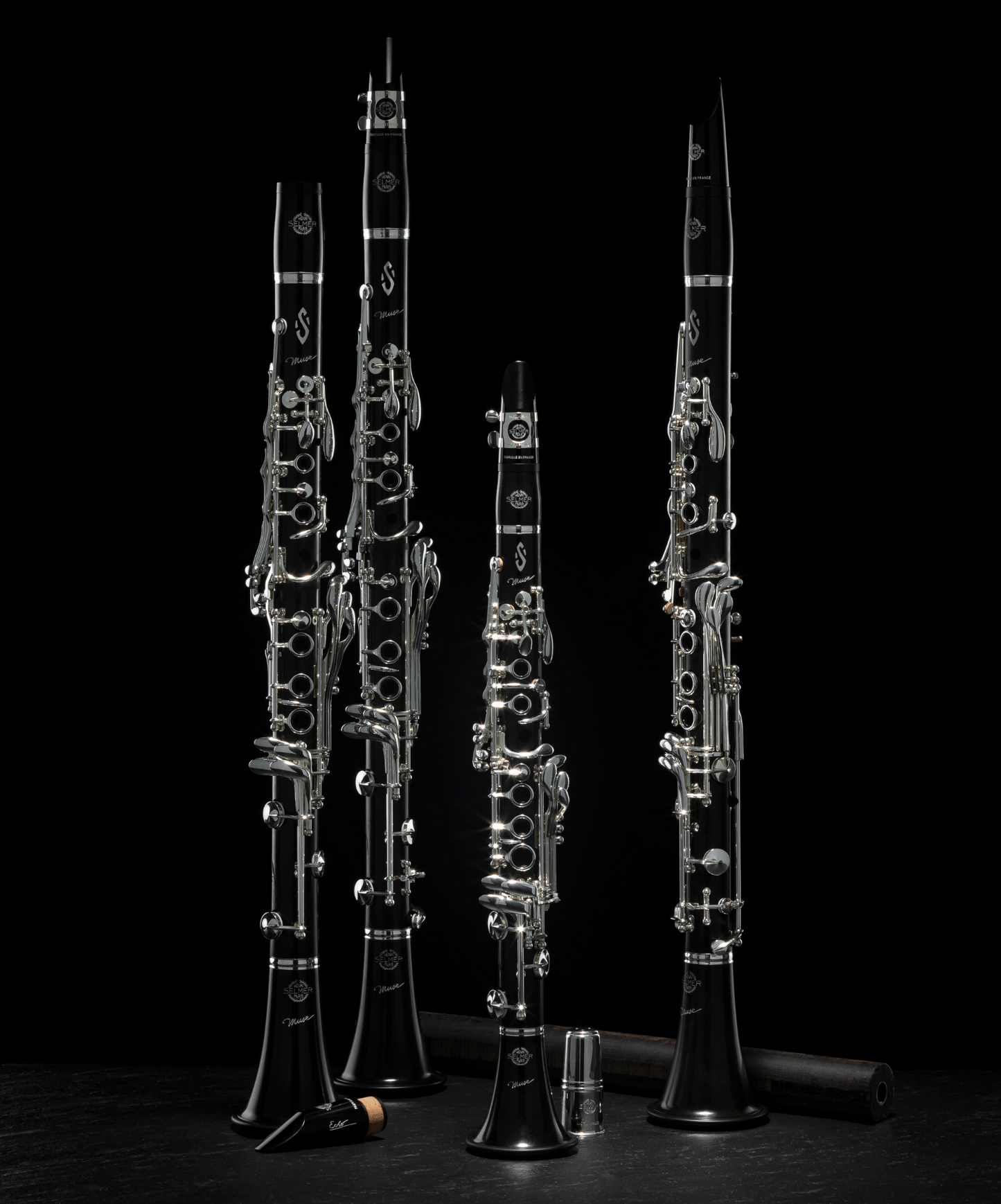 birth of a clarinet
Savoir-faire
Henri SELMER Paris started manufacturing clarinets in the 19th century (Place Dancourt, Paris) and since then has acquired a great reputation in the professional world.

This traditional know-how has been passed down from generation to generation in the Mantes-la-Ville manufacture, which has succeeded in combining innovation and tradition.

Today, a Selmer clarinet consists of 450 parts and requires a high level of craftsmanship.
Technical characteristics
The new Selmer Muse is a fantastic synergy of Henri Selmer Paris's best attributes: solid keywork, beautiful balanced sound, intonation, precision and a response that leaves you feeling like you can play all colors and styles with ease!
With the Muse clarinets we have designed instruments with tone that have both clarity and depth at the same time. A feeling of flexibility enables you to tackle all the repertoires with ease and to naturally master the intonation, no matter what the nuances.
With the Muse, I feel that I have an infinite color palette and that even the slightest musical intention is immediately audible.
The Muse takes away many of the inherent technical challenges of playing the clarinet. With this new-found freedom, I am able to strive for deeper artistic expression. I finally have an instrument that allows me to reach my full potential.
The Muse clarinets are surprisingly easy to use, with a sound that remains centred on the entire length of the instrument. The left-hand notes are naturally rounded and colorful, making it extremely easy to move between registers.
I love the very soft, lively sound, I would even say that the Muse clarinets are "charming". All the registers are very consistent and ergonomic, very comfortable, allowing me to play extremely technical passages with great confidence.
The Muse clarinet is a real revolution in the world of modern clarinets. It offers clarity in tone, ease of use, great precision and, most importantly, a sound that has soul, that speaks to you.
In an orchestra, its great stability of precision along with this richness of sound, toned, ample and rounded, give Muse its "chameleon" character, which is vital for blending with different harmonious instruments.
I chose the Muse for its sound quality and tuning. Its sound warmth and timbre allow me some extraordinary legatos. Its homogeneity and projection is impressive. I can play with ease in any type of ensemble.