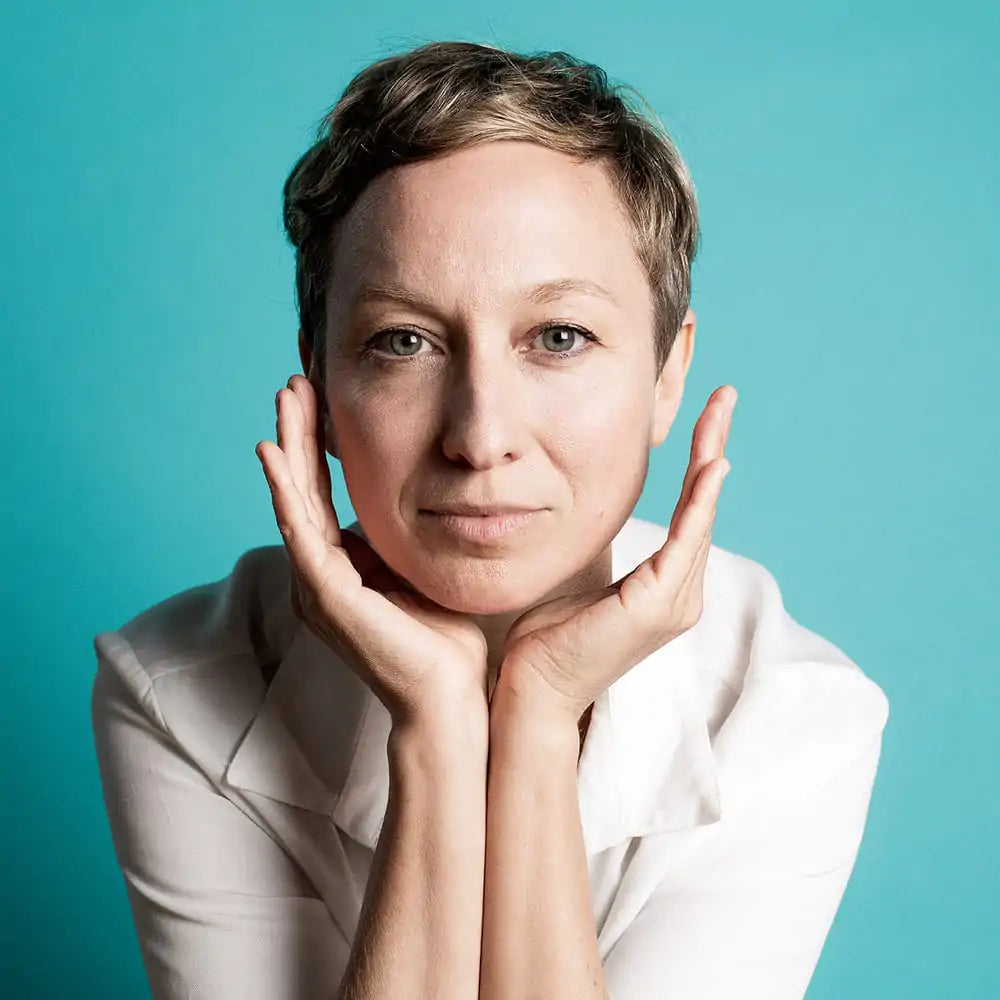 Born in 1978, Lisa Cat-Berro is a saxophonist, singer, composer and arranger.
After studying at the Conservatoire National Supérieur de Paris, Lisa Cat-Berro dug a personal furrow in the world of Jazz, which led her to record a first album in 2013 which received a very warm welcome from the Press (Révélation Jazzman, Découverte Jazz news) and radios (Tsf, Fip, France Musique) and was nominated for the Victoires du Jazz (Inside Air, label Gaya Music Production).
She is also part of the Rhoda Scott Lady Quartet since 2007, and recorded two records with this formation for which she composes (Lady Quartet, 2007, We Free Queens, 2016) and which received the Django d'or 2011 of the live show. In 2018, an extended formation is born, the Rhoda Scott Ladies All Stars, created in Coutances, of which she signs some of the compositions. The album of this formation, released in January 2022, was nominated for the Victoires du Jazz 2022.
Passionate about African music, she accompanies Cameroonian drummer Brice Wassy, a reference musician in the world of African music. From 2009 to 2011, she participated in the show Umculowethu, with Dizu Plaatjies, a musician from South Africa and pianist Armel Dupas.
Her skills as a multi-instrumentalist (flute, trombone, keyboard, vocals), earned her to play in the two shows of songs of comedian François Morel (Le Soir, des Lions, and La Vie, Titre provisoire), directed by Juliette, between 2010 and 2019. She will record the album La Vie, Titre provisoire in 2016, for which she wrote the arrangements in collaboration with Antoine Sahler.
Her forays into the world of improvised music have led her to play with harpist Isabelle Olivier, with whom she created a duet in 2015, commissioned by the Souillac festival.
More recently, she has focused her work on writing songs and original music for the image or the stage, notably with the solo piano record Broderies for pianist Armel Dupas (more than 2 million streams), and the songs for three children's record books, Je découvre la Philosophie, En musique !, and Chantons sous la Lune (with the participation of François Morel) for Nathan publishing house. She also writes the music for Amandine Blanquart's theater shows (Le Petit Prince and Artémis).
In 2021, her album Good Days Bad Days (label Gaya Music Production) also reveals her as a singer, since it includes 5 songs and 5 instrumental pieces, inspired by the great songwriters of the 70s. It has already been well received by the media ("Elue" Citizen Jazz, 4 stars Jazz Magazine, Playlist Jazz Radio, Couleurs Jazz selection, France Musique, TSF, France Inter, C8).
In 2022 she created a new project, Solaxis, a saxophone quintet that brings together her fellow saxophonists Sophie Alour, Géraldine Laurent, Céline Bonacina, Camille Maussion, drummer Guillaume Lantonnet and bassist Thimothée Robert. Solaxis will perform at the festival Jazz sous les Pommiers in Coutances in May 2023.
In parallel to these activities, in a concern of transmission and with the aim of creating a social link between artists and young people in difficulty, she is since 2007 the musical director of the association Les Petits Riens, which aims at making discover music, dance and theater to young pupils of difficult secondary schools of the 19th district in Paris.
In 2022, Lisa Cat-Berro was named Chevalier des Arts et des Lettres by the Minister of Culture, Mrs Roselyne Bachelot.
Photo credit: Frank Loriou - Florence Grimmeisen