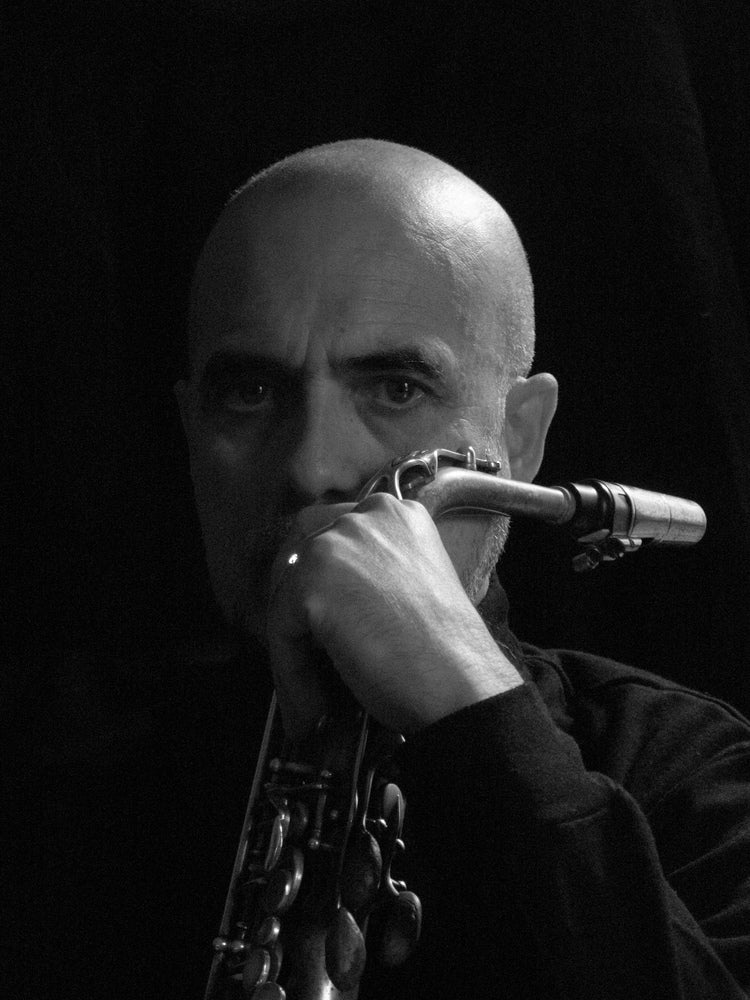 Raúl Gutiérrez est saxophoniste (alto, ténor, baryton), flûtiste, clarinettiste et compositeur.
Raúl Gutiérrez, saxophonist (alto, tenor, baritone), flutist, clarinettist and composer.
Raúl Gutiérrez was born April 23, 1955 in Santiago, Chile. In 1965, he discovered Cuban music while at school in La Serena, a small town in the north of the country.
1970: studied music at the Escuela Musical Vespertina at the University of Chile in Santiago.
1973: left Chile and moved to Barcelona, Spain then to Lyon, France. For the next 4 years he performed with the local band La Marmite Infernale and was a member of the Association à la Recherche d'un Folklore Imaginaire (ARFI).
1978: moved to Paris, France, and played with local bands (François Tusques, Alan Silva Jo Maka…)
1980: joined the Tito Puente Orchestra and toured Scandinavia. Went to the University of Rhode Island to study with Jamey Aebersold.
1981: Settled in Munich, Germany, where he founded the Irazu Orchestra. Irazu is a Machito-Mario Bauza styled big band. Over the years the band recorded with world famous soloists: saxophonist Lou Donaldson; trumpeters Arturo Sandoval, Chocolate Armenteros; pianists Alfredo Rodríguez, Eddie Martínez, Hector Martignon, Kenny Kirkland; percussionists Tata Guines, Amadito Valdés, Nicky Marrero. Among the arrangers who have worked with Irazu are Jeff Fuller, Horacio González, Tolly Ramírez, José Quintana and Phillip Beetz.
1985: from that year on, he has travelled frequently to Cuba to study and work with local musicians.
1990: began working with the Cuban arranger Horacio González, the current musical director of the Tropicana Orchestra in Havana, Cuba.
1994: moved back to Santiago de Chile and reorganized Irazu with local soloists.
1998: He joined the Afro-Cuban All Stars with Miguel Anga Díaz, Amadito Valdés, Manuel Licea 'Puntillita'; he has continued touring throughout the world ever since. He is invited to record with Omara Portuondo.
2001: Participated in the opening ceremony of the Olympic Games in Sydney with the Afro-Cuban All Stars. Performed at Carnegie Hall and Town Hall in New York; Massey Hall in Toronto; Ronnie Scott's in London; La Cigale in Paris; Victoria Hall in Geneva and at the Montreux Festival in Switzerland,