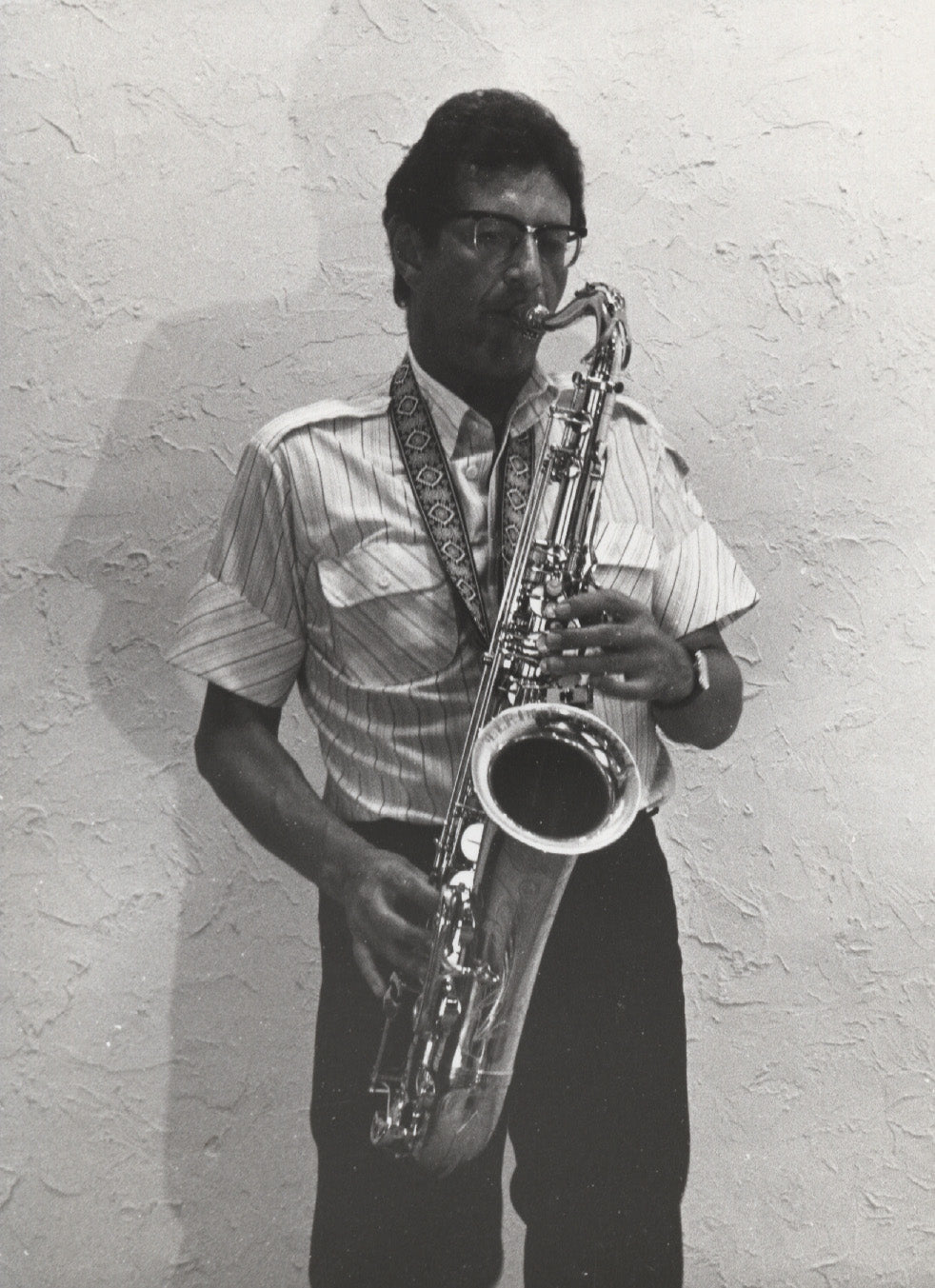 Saxophonist, clarinettist and conductor, jazzman Gérard Badini was artistic advisor for Henri SELMER Paris.
Gérard Badini was born in Paris in 1931 into a family of musicians. He first learnt singing, then became passionate about jazz in the 1940s through the music of Charlie Parker, Louis Armstrong, Coleman Hawkins and Sidney Bechet. He then started playing clarinet as a self-taught clarinet player and won an amateur competition in 1952, which enabled him to open for Sidney Bechet the next day and marked the beginning of his career.
After playing in Michel Attenoux's orchestra, he joined Claude Bolling's trio in 1955. Their collaboration will last nearly twenty years and will take him on tour throughout Europe. In 1958, he took up the tenor saxophone and made it his preferred instrument.
In 1973 the musician founded his own Swing Machine quartet, and in 1983 he formed the big band Super Swing Machine. In the meantime, he makes several stays in New York where he rubs shoulders with many American artists : Roy Eldridge, Count Basie, Eddie Lockjaw, Stan Getz… He also accompanies the singer Helen Humes during a tour in Europe.
In 1979, he tries Selmer saxophones for his friend Stan Getz, and selects the one he thinks corresponds to him the best. Stan Getz congratulates him on his choice and advises the manager Patrick Selmer to hire him as technical advisor and tester. For almost ten years, Gérard Badini thus participated in the development of new models, notably the Super Action 80, and introduced them to renowned artists such as Sonny Rollins and Dexter Gordon. He himself adopts the Super Action 80, after having played on the Mark VI and VII.
The French Jazz Academy awarded him the Boris Vian Prize in 1993.
Photo credit: Henri SELMER Paris