Anche pour saxophone
Alto saxophone reeds
Réf. 4623130200
Experience exceptional sound with Henri SELMER Paris reeds, ensuring unparalleled acoustic quality.
Carefully crafted from organically sourced cane, these reeds combine musical performance with environmental responsibility.
Our zero-plastic eco-friendly packaging reflects our commitment to sustainability, creating a perfect harmony between music and planet preservation.
Read more
Sale price
47€
Regular price
Unit price
per
View full details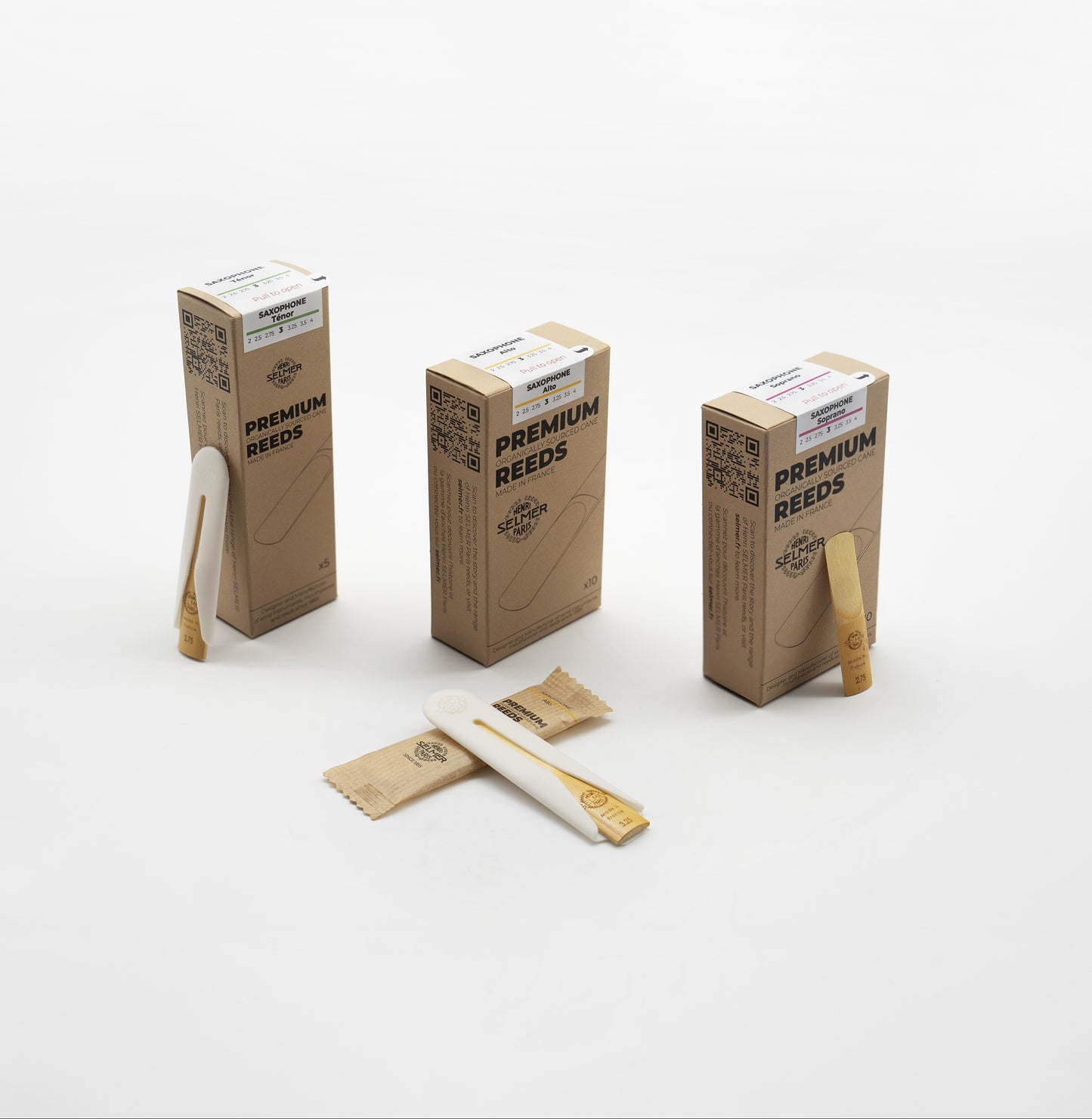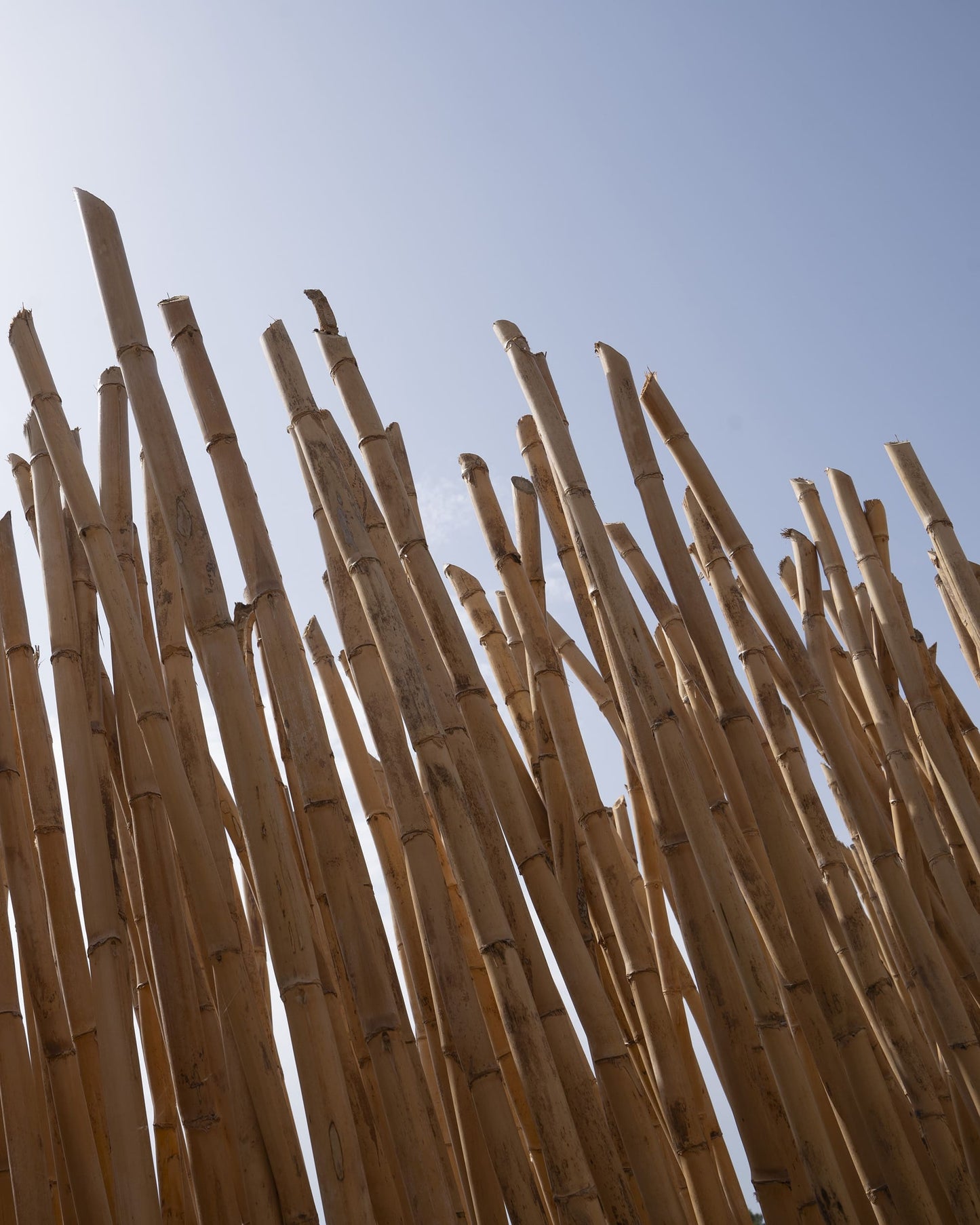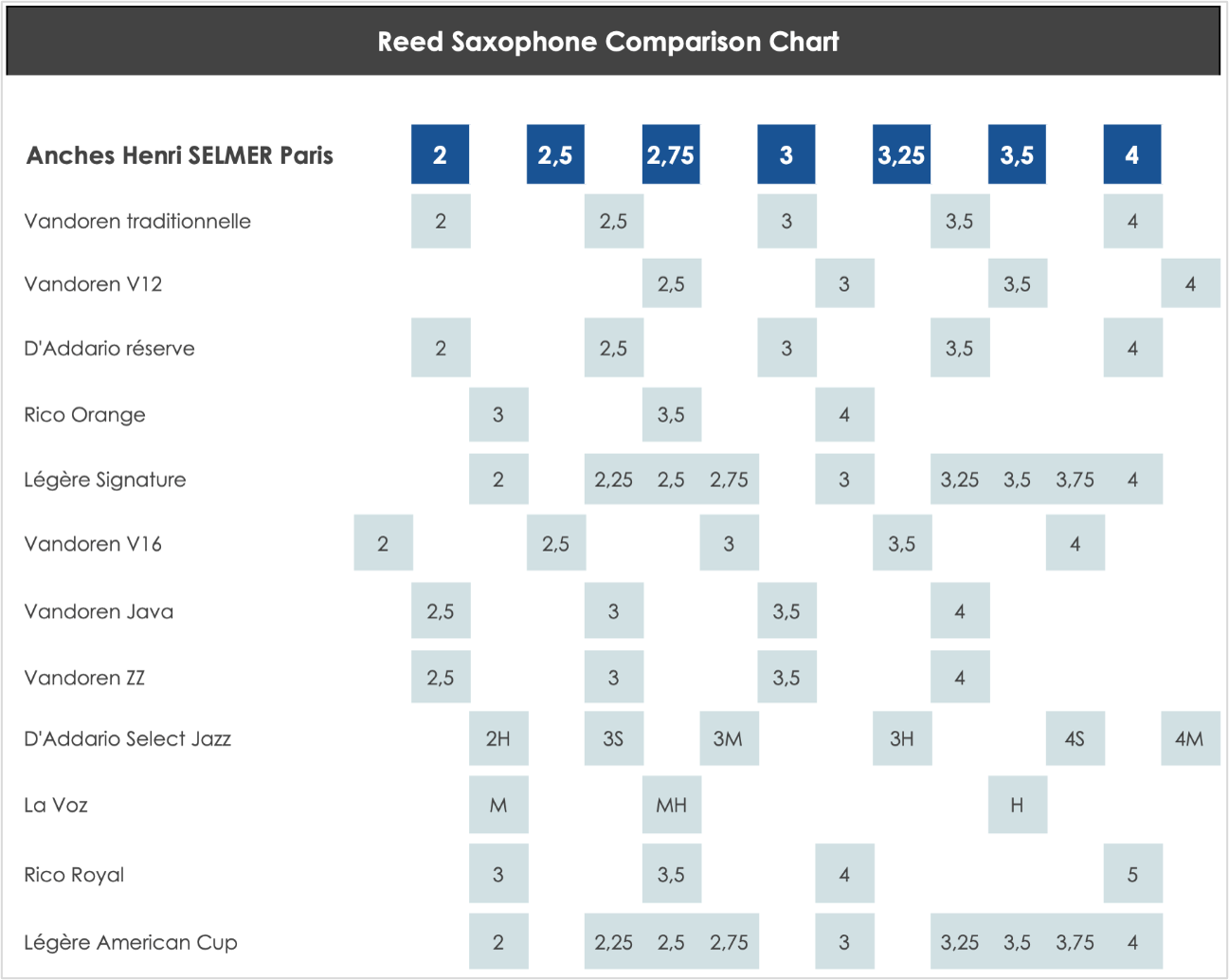 ​Thanks to its acoustic expertise and collaboration with musicians from diverse backgrounds, Henri SELMER Paris has created a new reed profile offering a distinctive acoustic signature, characterized by exceptional density, roundness and sonic warmth.
Each reed is carefully crafted on traditional machines designed to maintain our high quality standards.
These reeds are available in strengths 2 to 4, and are calibrated by ¼ strength between 2.5 and 3.5 to reduce dispersion and so offer musicians a greater number of good reeds in the same box.
They are packaged ecologically, without plastic, and come with a recyclable, compostable and ergonomic reed holder, underlining the brand's environmental commitment.

Technical characteristics
Les témoignages
Le meilleur du saxophone