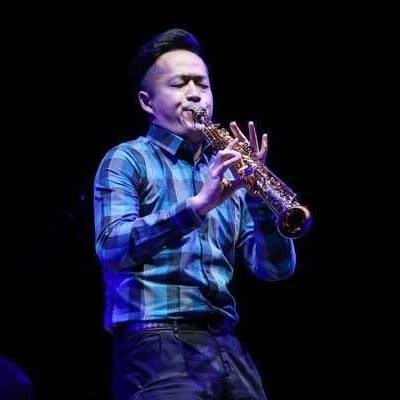 Yang Lou is a Saxophonist, Professor of Saxophone at Zhejiang Conservatory of Music.
In 2005, he was admitted to Kiev National Conservatory, and studied with Pr. Igor Xpabko and Pr. Ростислав Зайцев. In 2009, he received a bachelor`s degree, and he entered the National Pedagogical University of Ukraine, where he received a master`s degree in music education. In 2008, he won a golden award in International Competition of Young Performers.
In 2011, he entered the National Conservatory of Besançon,France, where he studied with Cecile Dubois.In 2012, he received 1st Prize of D.E.M Saxophone from Conservatory of Besançon,France. In 2012, he was admitted to Conservatory of Cergy-Pontoise, where he studied for Perfectionnement diploma of saxophone under Pr. Jean-Yves Fourmeau. In 2013, he got a Perfectionement of Conservatory of Besançon.
In 2014, he enrolled on a scholarship at Jacobs School of Music, Indiana University, USA where he studied with Otis Murphy. He received a Performance Diploma in 2015.