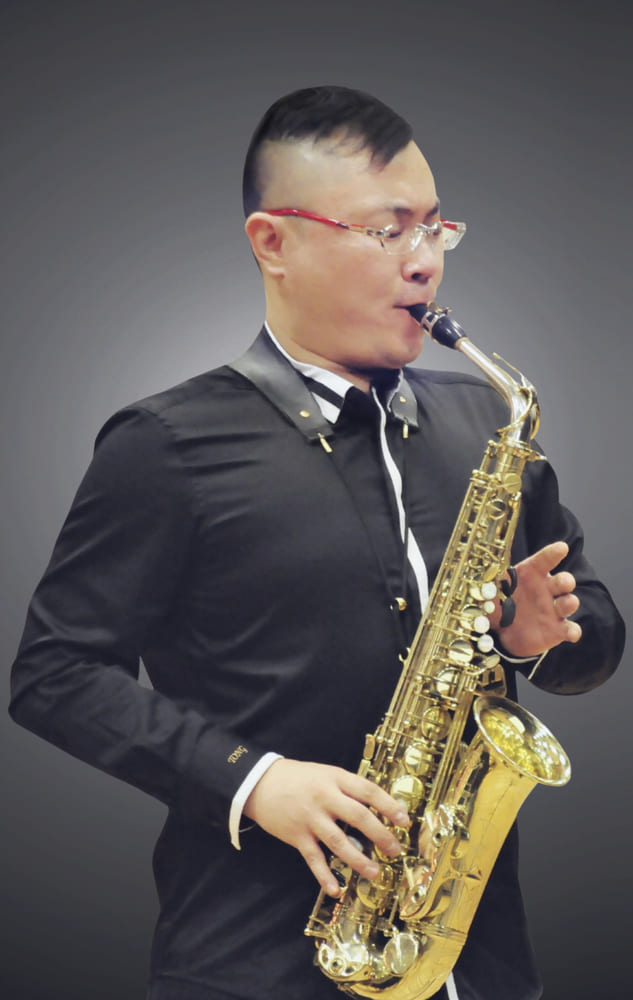 Tong Yang is considered to be one of the foremost saxophone pedagogues in China.
Born in Beijing 1982, Tong Yang is currently leaving his musical "footprint" throughout Europe, USA as well as Asia with appearances at London Trinity Laban Conservatoire UK, Hochschule fur Musik und Darstellende Kunst Stuttgart (GuestProfessor) Germany, Mary Peppert School of Music at Duquesne Univeristy USA, Conservatori Superior de Musica de ILLES BALEARS Spain, Melbourne Conservatorium of Music, Forbidden City Hall Beijing, Shenzhen Concert Hal,.TianJin Grand Theater, Hong Kong Academy for Performing Arts, Hong Kong City Hall, Taipei National University of Arts, Thailand Siapakorn University, Malaysia University and Manilla College of Music.
In addition to his love of the Concert Saxophone repertoire, he is also keen to develop and proliferate saxophone contemporary music through contact with many of today's composers. These composers include Mauricio Kagel, Hans-Joachim Hespos, Ida Kotkovsky, Betsy Jolas, Francois Rossé, Qi Gang Chen, Robert Lemay, Chao Ming Tung, John M. Kennedy,Etienne Rollin and Christian Lauba. He presents several world premier works in 14th 15th 17th and 18th World Saxophone Congress in Ljubljana,Bangkok,Strasbourg and Zagreb.
From 2001-2008, he studied at Russian Genesins Academy of Music with Professor Yury Valonsov. During his time at the Academy, he received 1st Prize of D.E.M. Saxophone from Conservatoire de National de Bordeaux in the class of Marie Bernadette Charrier, and was awarded a Master of Arts Diploma de Concert from Conservatoire de Lausanne Switzerland under the guidance of Pierre- Stéphane Meugé.
In 2012 he is invited to be an jury for 2012 Hong Kong Youth Symphonic band Competition as well as 2014 Macau Youth Musicians Competition by Culture Department of Hong Kong and Macau Government
Currently, he is tenured Professor of Saxophone at Central Conservatory of Music, Beijing.Vice chairman of Hong Kong International Single Reed Association since 2016. The Music Instructor of BOB (Best of Best) Awarders of Central Consecratory of Music Beijing.