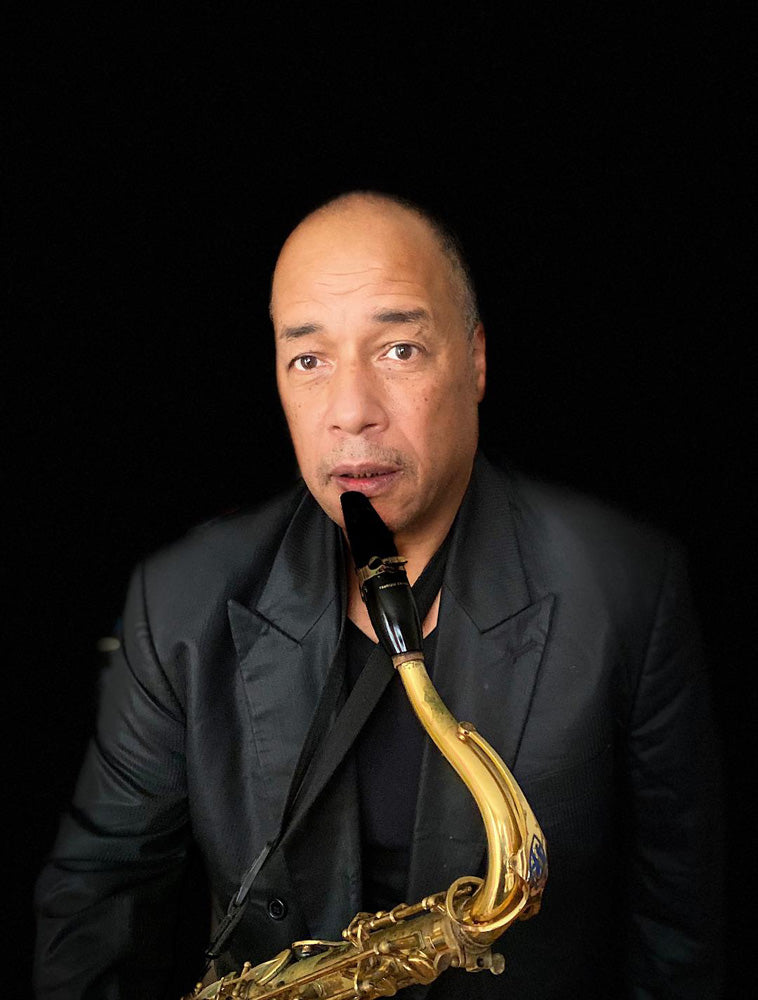 Saxophoniste de jazz américain, Ricky Ford a joué aux côtés de Charles Mingus, Sonny Rollins, Lionel Hampton, Benny Golson...
Ricky Ford, Jazz Tenor saxophonist, was born in Boston March 4th, 1954. He studied saxophone at the New England Conservatory of Music with Joe Allard from 1970 to 1974. Bachelor in Music 83. In 1974 he recorded with Gunther Schuller. Perfomed with Sonny Rollins (1973) at The Jazz Workshop Boston. Ricky joined the Duke Ellington Orchestra under Mercer Ellington from 1974 to 1976. Charles Mingus (1976-1977), Dannie Richmond (1978-1981), Lionel Hampton (1981), Mingus Dinasty (1982), Abdullah Ibrahim 1985. He has recorded extensively as a leader for MUSE, Candid and jazz Friends.
His discography is extensive having recorded with nearly every one in jazz Sonny Stitt, Red Rodney, Mc Coy Tyner, Steve Lacy, Ran Blake, Pete Laroca, Rhoda Scott, Dannie Richmond, Benny Golson, Gerry Mulligan, Nat Adderly Joe Williams, Mal Waldron, Yusef Latif and Betty Carter. Ricky also helped discover various musicians on his cds for Muse records Wallace Rooney, Roy Hargove, Christian Mc Bride, Danilo Perez, and Jeff Kezzer, Ricky has held academic affiliations with Brandeis University Masters in Music Composition (1989) and Istanbul Bilgi University (2000 to 2006). He is credited with being one of important teacher to many saxophonists in Turkey today.
In 1991 he received the medal of Chevalier des Arts et des Lettres.
Ricky recorded two CDs with the ZE BIGBAND based in Rennes. He commissioned Benny Golson for a composition in Big Band format. They performed together on mezzo tv in 2014.
Ricky Ford has participated in numerous film : Choclate (1988) and No Fear No Die (1990). Ricky Ford Encore is a mid-career documentary by Lionel Boncompagnie.
Photo credit: Philippe Levy-Stab.