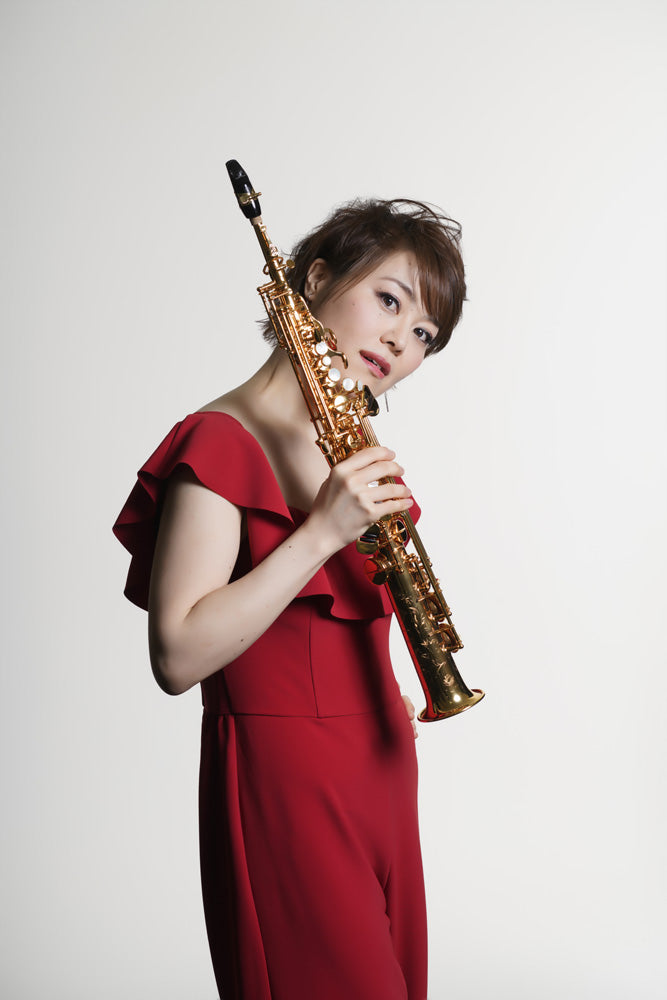 La saxophoniste japonaise Misato Hanawa s'est fermement établie comme l'une des artistes les plus passionnantes et distinctives de sa génération.
Japanese saxophonist Misato Hanawa has firmly established herself as one of the most exciting and distinctive artists of her generation.
Praised for her "brilliance and maturity" (The Guardian) Misato Hanawa is invited to give recitals and to participate in festivals in the most prestigious venues all over the world such as the Tokyo Opera City, Ariel Opera House, Mito Art Tower. She is also regularly invited to master classes in Pittsburgh, Columbus, Galipolis. Misato performs with numerous orchestras including the Israel Soloist Orchestra, Japan Century Orchestra, Wien Chamber Orchestra.
Misato explores a wide range of repertoires, from the baroque to works by contemporary composers. Her repertoire spans from Saint-Saëns Violin Concerto, Introduction et Rondo capriccioso.
Misato Hanawa graduated with Gold Medal from the Conservatoire de Cergy-Pontoise, Conservatoire de Cambrai in 2011. She is the winner of several prestigious international competitions,such as International Music Competition Leopold Bellan, World Music Competition, International Music competition U.F.A.M., International North Music Competition.
She recorded two CDs: Hommage a Edith Piaf, Rondo Capriccioso by Octavia Record.