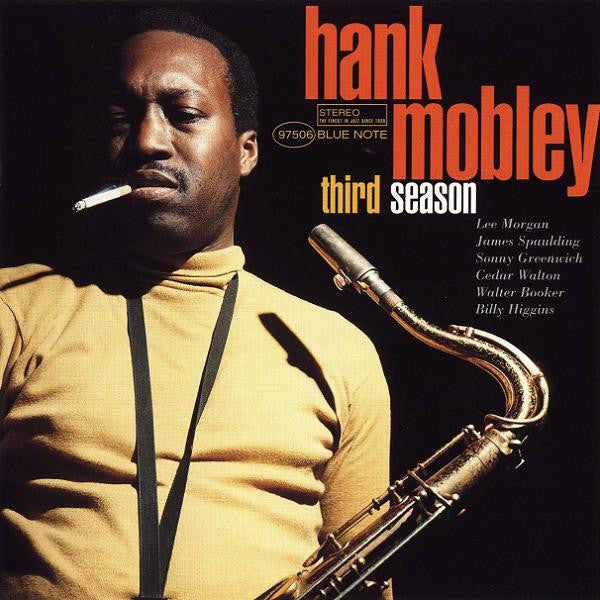 Saxophoniste ténor et compositeur, Hank Mobley fut l'un des membres fondateurs du célèbre groupe Jazz Messengers, précurseur du hard bop.
Tenor saxophonist and composer, Hank Mobley was one of the founding members of the famous group Jazz Messengers, precursor of hard bop.
Hank Henry Mobley was born on July 7, 1930 in Eastman, Georgia and grew up in Elizabeth, New Jersey. He began playing tenor saxophone as a teenager, inspired by Lester Young and Charlie Parker, among others. He quickly became a professional, but it was in the 1950s that his career really began in the bands of Max Roach (1951-1953) and Dizzy Gillespie (1954). At the same time, he played with artists like Milt Jackson, Tadd Dameron and J.J. Johnson. He is also part of Duke Ellington's band for two weeks in 1953.
In September 1954, he joined pianist Horace Silver's band, which became a quintet co-led by Art Blakey and called the Jazz Messengers. Their groundbreaking first album for Blue Note, Horace Silver and the Jazz Messengers (1955), was a milestone in the development of hard bop.
The original Jazz Messengers broke up after two years. Hank Mobley joined Horace Silver's quintet in 1956 and 1957, and began recording his own albums, including Hank Mobley Quintet and Hank Mobley and His All Stars. In 1959, he joined the Jazz Messengers again for a short time.
He then played briefly with Miles Davis before pursuing an independent career in America and Europe. The year 1960 was marked by two important albums, among his best: Soul Station and Roll Call. The musician offers a rounder and warmer sound than before, while maintaining the tension that characterizes his music.
Health problems forced him to retire in the mid-1970s. He died of pneumonia in 1986. Hank Mobley was known as a talented composer and soloist, and particularly for his imaginative arrangements and complex rhythmic designs.