The Art of Eb Clarinet by Jessica Bessac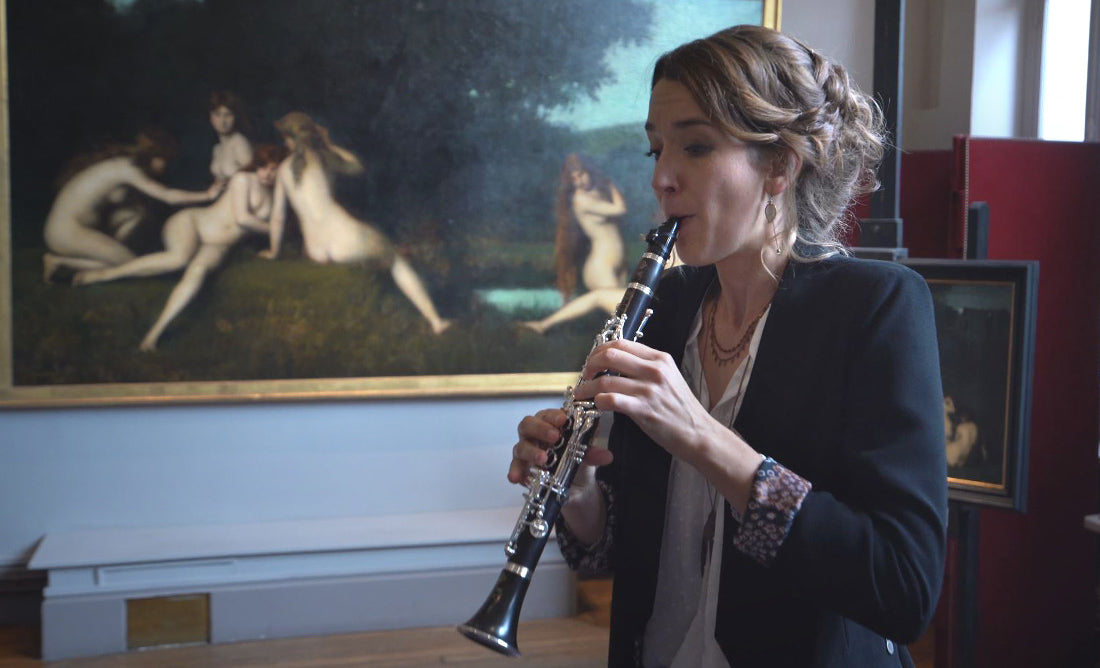 Jessica Bessac, clarinet soloist of the Orchestre National de France, plays on an Eb "Recital" clarinet, Henri SELMER Paris.
Registro de pajarillos
Piece: "Registro de pajarillos" - Jorge Montilla.
Video: Loïc Guilpain.
Henri SELMER Paris deeply thanks Eva Gallet from the Musée National Jean-Jacques Henner (Paris) where the video was shot.

The artist & her clarinet
Solo clarinet of the Orchestre National de France since 2006, Jessica Bessac has performed in the most reknown halls: Musikverein in Vienna, the Royal Albert Hall in London, the Scala of Milan, the Carnagie Hall in New York… She also taught for nearly 10 years in several Paris conservatories. In an interview conducted in 2019 at the Selmer Clarinet Academy, she told us about her Recital clarinet:
"I play almost the same fingerings as on the B-flat. I feel incredibly lucky, it's really precious to be able to play straight without second thoughts..."